At CIT, we are committed to fostering a diverse, equitable, inclusive, and accessible workplace that embraces all individuals. We strive to create an environment where everyone feels valued, respected, and supported, regardless of their background, culture, or identity. CIT recognizes that diversity and inclusivity are essential to the success of our organization and is committed to promoting these values in every aspect of our work. Our ongoing efforts to enhance diversity, equity, inclusion, and accessibility (DEIA) initiatives include providing equal opportunities for all, fostering a culture of respect and openness, and addressing any barriers to participation. We believe that embracing diversity and inclusivity is the right thing to do and critical to achieving our mission and vision.
Latest on DEIA at CIT
Celebrating Inclusion and Equity in the Workplace: National Disability Employment Awareness Month (NDEAM)
Observed each October, NDEAM provides an opportunity to celebrate and recognize the contributions and accomplishments of people with disabilities in the workforce. This year, the national theme, "Advancing Access and Equity," urges us to reaffirm our commitment to building an inclusive and diverse workplace that empowers individuals with disabilities. It's time to break down barriers, challenge stereotypes, and create inclusive work environments that embrace the talents and skills of all individuals.
2023 marks the 50th anniversary of the passage of the Rehabilitation Act of 1973. This landmark legislation prohibits disability-based discrimination in employment by federal agencies, contractors, recipients of federal funds, and federally funded programs and activities. This serves as a reminder of the United States' dedication to furthering accessibility in the federal workforce.
As we honor employees with disabilities during NDEAM, we must advocate for greater accessibility throughout the year and celebrate those who champion inclusion. Let us remember that true progress lies in building an inclusive society where everyone can contribute their unique skills and perspectives.

Celebrating Excellence: A Recap of the 2023 CIT Awards Ceremony & Picnic
On Wednesday, September 27th, Cabin John Regional Park came alive with an atmosphere of celebration as over 200 CIT staff gathered for the 2023 CIT Awards Ceremony & Picnic. This event was a true testament to the talent, dedication, and camaraderie that defines our team. It served as a powerful reminder of the value we bring individually and collectively to our organization.  Colleagues came together to relax, connect, and meet new colleagues. 
The awards ceremony highlighted team members' outstanding accomplishments, contributions, and commitment to CIT.  It was a powerful reminder of our CIT's collective talent and dedication.
A special congratulations goes out to the Diversity, Equity, Inclusion, & Accessibility (DEIA) Working Group (DWG) who received the Collaboration & Teamwork Award, "For exceptional teamwork and collaboration as members of the CIT DEIA Working Group and making the necessary progress in improving the workplace culture at CIT."
As we look back on this memorable event, we extend our gratitude to every person who contributed to its success.
DEIA Working Group: Are You a Change Agent?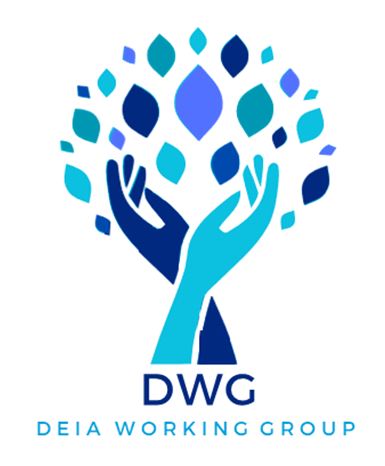 The DEIA Working Group (DWG) is represented by diverse staff at every level. Each month, we come together to identify opportunities to enhance the culture, empower teams, and explore DEIA. We also focus on specific, measurable, attainable, realistic, and time-bound (SMART) goals to encourage progress of our IC's REEP along the journey.
As champions of change and the voice of our peers, we believe it's important to be transparent about our work and keep the community engaged. The following is a summary of current priority activities. We welcome feedback and questions at
DWG New Member Onboard Guide – we want each new member to feel welcomed on day one! The Accountability, Governance & Outreach (AGO) committee has gathered important materials to help our members acclimate to the Group and make an impact. We're constantly seeking new perspectives, backgrounds, and voices to help champion DEIA across CIT.
The Collaborative Alignment & Outreach (CAO) committee is coordinating an upcoming volunteer program to support The Children's Inn. This will be a great opportunity for all CIT members to come together and give back! More information about how you can contribute and volunteer is forthcoming!
Join the Conversation: DEIA Digest +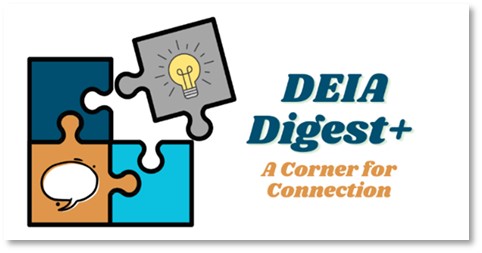 Join us for a 'special' edition of D2+: Deeper Dive with Leaders coming this month! We'll be joined by leaders of our executive team as they dive right in on previously explored topics since our first chat in February 2022!
Leadership is excited to share their unique insights and perspectives in a safe and informal space. As always, we invite all members of our community (federal and contractors) to engage in conversation to learn, reflect, and grow together.
#BringingMyBEST Campaign

What is the BEST campaign? The purpose of the #BringingMyBEST campaign is to talk about how each of us brings something special to the table. Our unique Backgrounds, Experiences, Skills, & Talents (BEST) help shape our workplace culture. When we create thoughtful and consistent spaces to express our authentic BEST, we accelerate innovation, drive performance, and build effective teams.
We are on a mission to showcase the diversity of CIT by launching #BringingMyBEST! Our BEST defines us and enriches the workplace for others to learn, reflect, and grow daily. We hope this encourages you to foster an environment of discovery – to learn about each other's passions, interests, and even quirks – because when we bring our BEST, incredible things happen.
To participate in the #BringingMyBEST campaign, click the button below. We will share responses in future DEIA Digest newsletters and other communications!
CIT DEIA Digest Newsletter
The CIT DEIA Digest newsletter is a bi-monthly (every other month) publication that provides the latest DEIA news across CIT, NIH, and the Federal Government.
Diversity, Equity, Inclusion, and Accessibility at NIH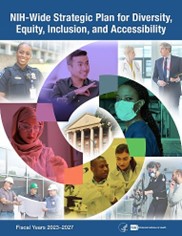 The Fiscal Years 2023–2027 NIH-Wide Strategic Plan for Diversity, Equity, Inclusion, and Accessibility (DEIA) (the Plan) articulates NIH's commitment to embracing, strengthening, and integrating DEIA across all NIH activities to achieve the agency's mission. It represents one facet of NIH's stewardship of federal dollars and contributes to maintaining transparency and accountability to its community.
As NIH works to turn discovery into health, the agency recognizes that DEIA principles are intrinsic to achieving better health for all. This Plan prioritizes NIH's role as a people-centered organization by uplifting its community and articulating NIH's vision for enhancing DEIA in its operations, workforce, and research. The Plan demonstrates NIH's commitment to integrating the principles of DEIA into all of its processes, policies, and programs. It also includes approaches to advance DEIA within NIH and the broader biomedical and behavioral research enterprise, including within its workforce and through the research it supports.
NIH created a two-page overview that summarizes the content of the Plan.
NIH DEIA Listening Sessions
NIH senior leaders hosted seven NIH Diversity, Equity, Inclusion, and Accessibility (DEIA) Listening Sessions to hear directly from Special Emphasis Populations. These sessions were conducted on Zoom virtual platform from July 2022 to December 2022.  Download the DEIA Listening Session Report (VPN required)
Each listening session was conducted to demonstrate NIH's commitment and support for DEIA. In light of Executive Order 14035, NIH hosted an organization-wide DEIA virtual town hall on June 29, where members of each special emphasis community working group were given the opportunity to present their community's challenges and recommendations to the NIH community. NIH senior leaders found value in the contributions of the working groups and sought to expand these listening sessions to all employees within the special emphasis communities. This effort resulted in seven, individual listening sessions for the following special emphasis communities:
Asian American, Native Hawaiian, and Pacific Islander
Black/African American
Native American
People with Disabilities
Hispanic/Latino
Women
Sexual and Gender Minority
Each one-hour listening session allowed the NIH senior leaders to engage with the communities on specific workforce-related challenges each community faces and to listen to their recommendations. These listening sessions provided a safe space for members of each community and their allies to share their insights and lived experiences. Each session was open to all of NIH. Past NIH DEIA listening sessions and additional information are available on the NIH EDI Intranet page. 
Get Involved with DEIA at CIT & NIH
Volunteer for the NIH Anti-Racism Steering Committee (ARSC)
Currently, the NIH Anti-Racism Steering Committee (ARSC) is open to all NIH employees (e.g., federal employees, contractors, fellows, trainees, etc.) who are interested in participating. The ARSC works to promote racial and ethnic equity across the NIH and remove barriers to professional growth for staff from diverse backgrounds including underrepresented groups.
The full committee meets quarterly on the 2nd Wednesday of the month from 2:00-3:30pm in September, December, March, and June. Those who are interested in being involved should first receive supervisor approval to volunteer and then email NIHAntiR-SteeringCmte@mail.nih.gov to express their interest in volunteering.
CIT Align with NIH UNITE Initiative
The NIH UNITE Initiative was established to identify and address structural racism and promote racial equity and inclusion at NIH and within the larger biomedical research community. Its purpose is to advocate for and advance racial equity, diversity, and inclusion.
UNITE Co-Chair's Corner – Regular updates on the progress of the UNITE Initiative efforts
Diversity, Equity, Inclusion, and Accessibility Resources
To drive systemic change and deepen awareness, we've curated resources that enable each of us to do our part by encouraging racial equity, inclusion, and social justice within our biomedical research community and the communities we serve. See our DEIA Resources.
Section 508 Compliance and Accessibility Resources
The U.S. Department of Education's Office for Civil Rights (OCR), in partnership with the ADA National Network, released a 20-part video series on what makes technology accessible for individuals with disabilities and how we can our sites, materials, and platforms more accessible. A few highlights from the series include:
Section508.gov
Section508.gov (Technical assistance to help all federal agencies meet Section 508 requirements)
Accessibility @ NIH and HHS
Digital.gov
Digital.gov (Guidance on building better digital services in government)
Microsoft Resources
DEIA Resources from Outside NIH
Diversity, Equity, and Inclusion
Implicit Bias
Accessibility
CIT and OCIO Align with NIH UNITE Initiative
The NIH UNITE Initiative was established to identify and address structural racism and promote racial equity and inclusion at NIH and within the larger biomedical research community. Its purpose is to advocate for and advance racial equity, diversity, and inclusion.